Shopping Cart
Your Cart is Empty
Thank you for your business!
You should be receiving an order confirmation from Paypal shortly.
Exit Shopping Cart
Diablo lives in Kapellen/Belgium




Emporio lives in Waalwijk/ The Netherlands
Dolce (miss Finchen) & Don (Don Camillo) live in Neuss/Germany
On 31th August 2013 I found a great present in my mailbox... An album of Dolce (Finchen) and Don (Camillo) full of photo's, pictures and comments I loved to receive such a nice surprise and memory's of my 2 kitty's who are growing to be great curls...
Thank you so much Susanna, Olivia and Matteo !!!!

Azarro & Amaretto live in Tielt-Winge/Belgium

Diva lives in Szolnok/Hungary -> Zoo Cat's Cattery

Camaro lives in Gent/Belgium​

Chiara lives in Vorselaar/Belgium

Capone lives in Laakdal/Belgium

Belissima & Bonita live in Hoevenen/Belgium

Armani lives in Evergem/Belgium +
Sweet Armani past away much too young, the 30th July 2013
Lieve Armani is veel te jong overleden, op 30 juli 2013
Caro Armani è deceduto troppo giovane, il 30 Luglio 2013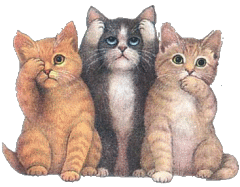 Malloe (Arslan) lives in Kapellen/Belgium

Albo (Alpine) lives in Berendrecht/Belgium

Bora lives in Berendrecht/Belgium



Caline (Chakra) lives in Paris/France



/